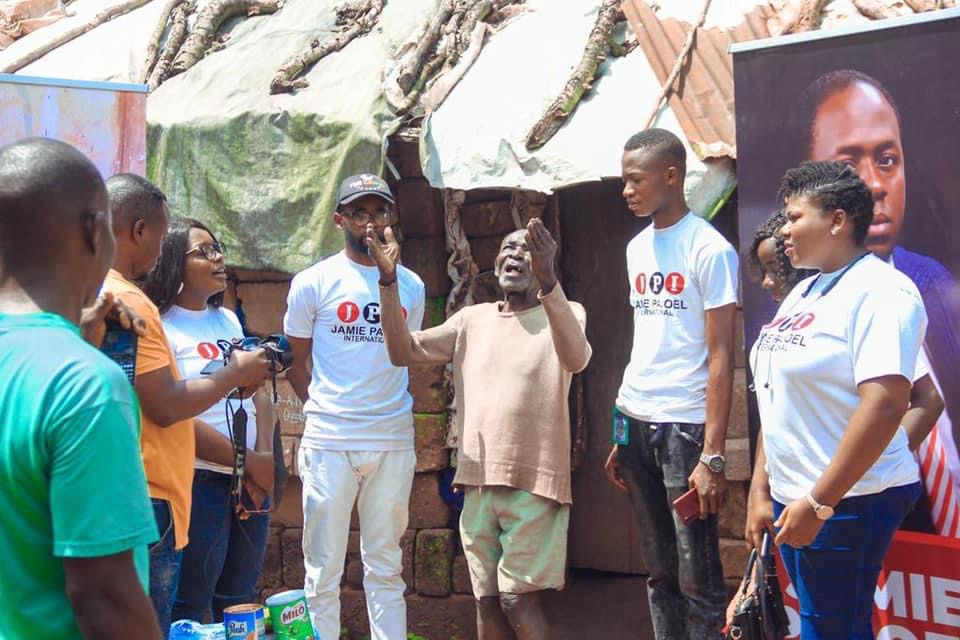 JPI Family Support Series for Mr & Mrs David Igbo in Umuebem, Abazu, in Akabo, Imo State
Jamie Pajoel Kicks-off A 2-bedroom Apartment, For A Poor Family In Abazu Akabo Imo State, under the umbrella of JPI Family Support Series.
The entire community of Umuebem, Abazu in Akabo, Imo state today, 19th of March 2021 witnessed the best gift to humanity after a foundation of a 2 bedroom apartment was laid for a poor family in the community.
The Jamie Pajoel International has blessed and enriched the human race, through their various family projects by giving hope to the hopeless and home to the homeless.
The foundation today started a 2 Bedroom apartment, for the family of Mr & Mrs David Igbo who have been living in a mud house for over 11 years. The family who could barely eat or get access to good medical facility has suffered over the years.
During an outreach last year October 2020, the foundation through the leadership and founder of the foundation, Mr Jamie Pajoel and his entire team decided to honour and bless this family by making efforts to erect an apartment for the family of Mr David.
Fast-forward to 2021, the vision & mission has began to manifest after His Royal Highness, Eze Oliver Njoku of Abazu Akabo, officially laid the blocks for this project.
In his speech, he expressed joy and satisfaction towards this gesture and prayed that God will continue to bless the "Jamie Pajoel foundation" for honouring humanity through this project. He also asked that others should emulate from the Pajoel's and bless the human race.
In attendance were some of the members of the Igwe's cabinet, the Abazu community, the press and the entire team of the Jamie Pajoel Foundation led by the Executive Director ,Chigaemezu Regina, the Project Director, Jane Chris Ezetah and some of the volunteers. Below are some of the photos from the Family Support Series ceremony.
#orjisblogupdates #orjisblogmedia #Orjisblo