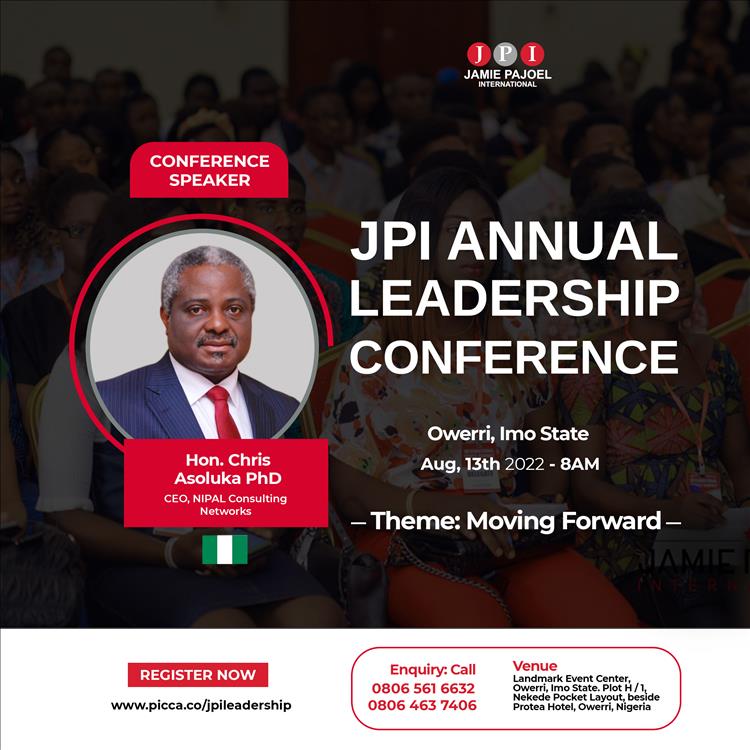 Chris is a respected development and strategy consultant (FIMC), who has played very important roles in various sectors of the Nigerian economy and politics, particularly in the area of policy development and implementation for regional, national and subnational governments in Nigeria. He is Chairman/CEO, Nipal Consulting Network, a multidisciplinary firm that has successfully handled significant assignments for clients, including the Senate of the Federal Republic of Nigeria and other public, and private and non-governmental institutions within and outside Nigeria. He is member of Governing Council of Nigerian Chamber of Shipping (NCS) and Chairman Manpower Development Committee; and member Board of Directors, University of Ibadan Alumni Association Trust Fund  (UIAATF).
Although a thoroughbred professional, Chris has also had an active public service life, Including:
Elected Honourable Member of Nigeria's House of Representatives and Deputy Chairman of Committee on Appropriations;
He also served as Hon. Commissioner for Finance and Economic Development, Imo
State (Nigeria), Chairman, Committee of Finance Commissioners in Nigeria, 1994 – 1996;
Served as Policy Adviser to the House of Representatives, 1999 – 2003 and Consultant several Senate Committees, 2011 2019
Senior Legislative Adviser to NDI on NASS, 2011– 2019;
Senior Policy Advisor and Consultant, Imo State Government, Nigeria, 20072011;
Chairman, Nigeria's Oil and Gas Free Zones Authority (OGFZA), he served asm Ambassador (Africa), World Free Zones Convention (WFZC), 2013-2016; and
Chairman, Imo State Government Projects Review Committee, 2019
He has participated in numerous work-studies across Nigerian public sector including:
Lead Consultant, Technical Committee on Restructuring of National Maritime Authority (NMA),  2001;
Lead technical Consultant in the formulation and passage of the Coastal and Inland Shipping (Cabotage) Act, 2003;
Adviser in the passage of the Nigerian Maritime Administration and Safety Agency (NIMASA) Act, 2007;
Designed and implemented the Budget and Appropriation process for the House of Representatives in 1999;
Consultants/Facilitator in the passage of Nigerian Extractive Industry Transparency Initiative (NEITI) Bill 2006, Fiscal Responsibility Bill (FRB) 2007 and the National Assembly Budget and Research Office (NABRO) Bill (2007);
Consultant o Proposed West African Chamber of Shipping
Consultancy/Advisory Services to All Local Government Councils of Nigeria (ALGON), 2016 till date, and developed a Holistic Reform and Advocacy Plan (H-RAP);
Imo State Local Government Economic Empowerment Studies for the entire 27 local government councils;
Lagos State for amendment to their Local Government Administration Act;
Capacity building programmes for various State Houses of Assembly and State Governments;
He is still a major consultant to the Nigerian National Assembly (NASS) and several boards and governing councils.
Dr. Asoluka is a polymath with two Bachelor's degrees in Political Science (best graduating student) and Law (Universities of Ibadan and London.), multiple Masters degrees in International Economic Relations (University of Lagos), Shipping Economics; Trade and Finance (CASS Business School) and Ph.D. (University of Ibadan). He has written, edited, and published many books including: Compilation of Nigerian Maritime Laws 2 vols. (2003), and Nigerian Maritime Resources Development: Issues and Challenges 2 vols. (2003).