Day 1
JAMIE PAJOEL LEADERSHIP BOOTCAMP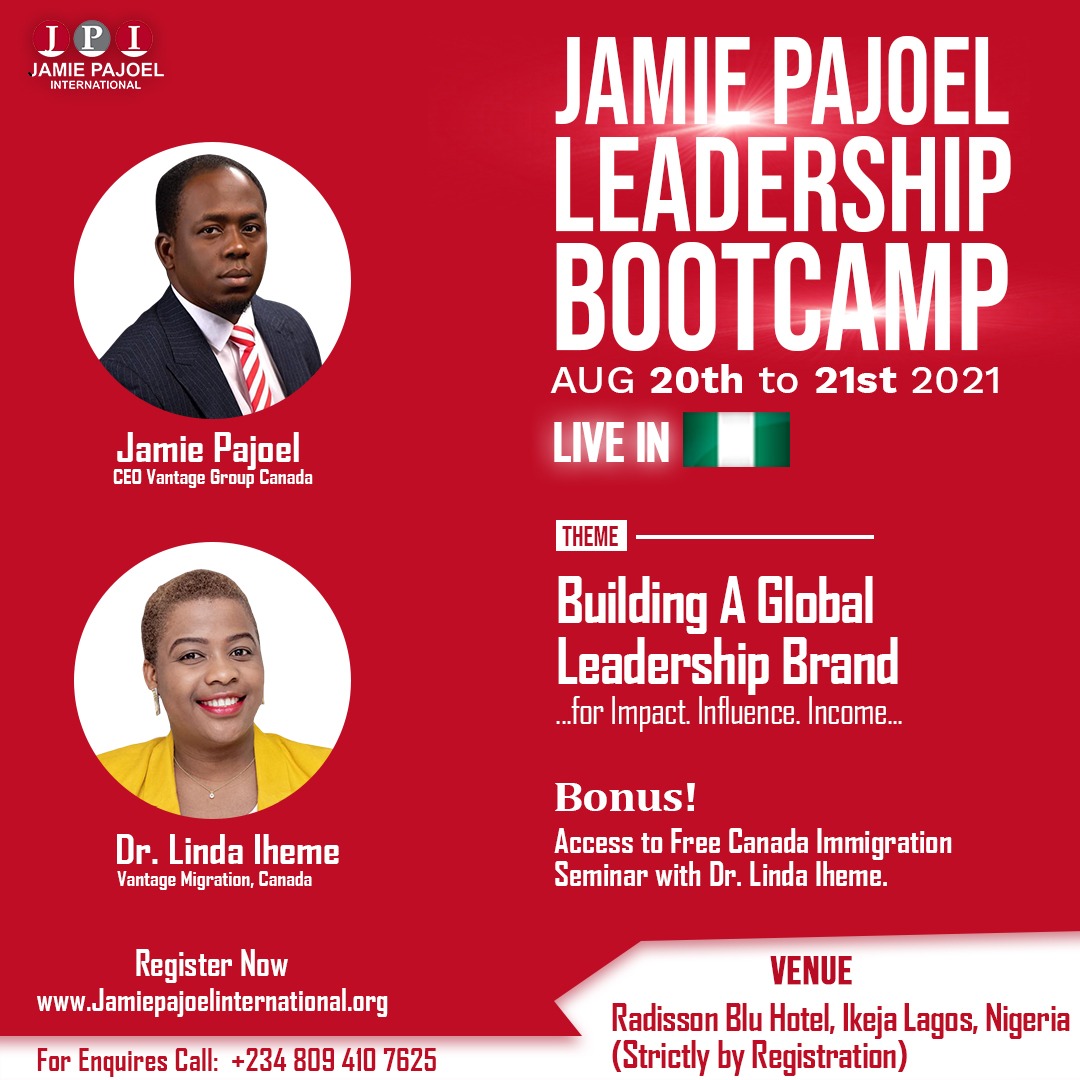 JAMIE PAJOEL LEADERSHIP BOOTCAMP provides an international forum for C-Suite, Directors, Senior Executive, HR professionals, Managers, and young professional, around the world to come together and explore universal challenges and solutions, helping them lead their organization in today's complex and global marketplace.
It offers a comprehensive immersion experience that invites delegates to explore what's possible beyond the enterprise in our connected global environment with focus on People, Processes and Performance.
JAMIE PAJOEL LEADERSHIP BOOTCAMP provide an active, interactive, and dynamic setting delegates to grow their knowledge and skills. Rather than the professor-teaching-student model of traditional learning, this bootcamp bring participants together to build community, foster creativity, build leadership skills, and encourage greater progress.
Day 2
FREE CANADA IMMIGRATION SEMINAR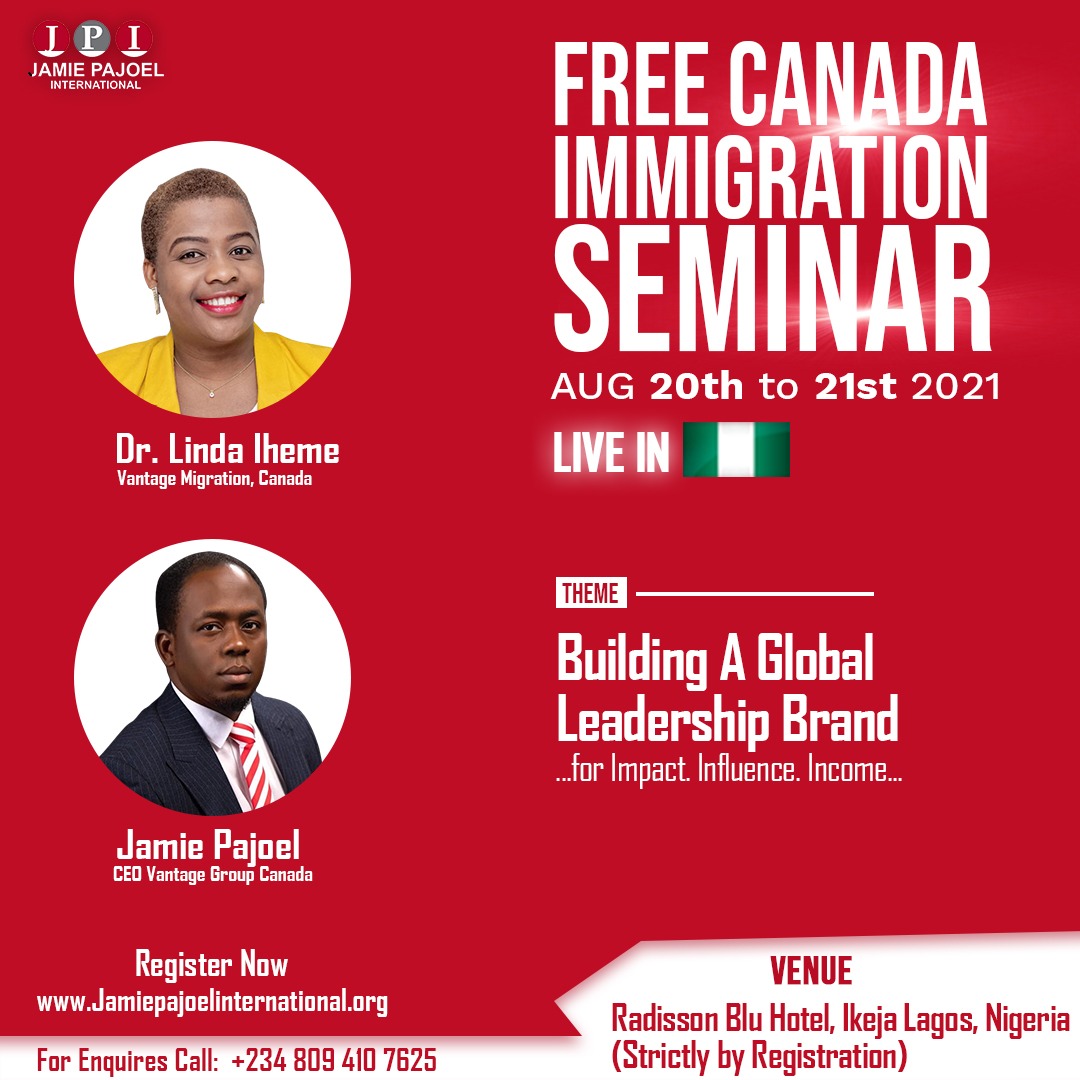 CANADA IMMIGRATION SEMINAR
After many years of working to help many people achieve their migration dreams across the globe, Dr. Linda has decided to create this platform to help you too.
This is a FREE eye-opener seminar that is focused on explaining the step-by-step process of Immigrating to Canada. The goal is to provide you with immigration clarity. You will have the chance to ask questions and receive breaking strategies on how to successfully immigrate to Canada. During this seminar, common immigration obstacles will be identified and dismantled. You would love it. This Seminar is FREE.
Please Note: Only we have just 47 slots left, and you must register for JAMIE PAJOEL LEADERSHIP BOOTCAMP to attend Canada Immigration Seminar for free.
REGISTER NOW FOR THE CLASS OF 2021 COHORT PROGRAM
Register
Kindly fill the form below